High Purity Piping
Micro through Saint-Gobain Performance Plastics offers complete high-purity piping systems & related components that deliver superior flow characteristics in addition to maintaining the absolute integrity of the fluids they are used to transport. Pipe & components are available in natural virgin polypropylene & Kynar® PVDF & feature Saint-Gobain's performance-proven SIB® (smooth inner bore) technology. System elements include tubing & fittings, valves, flow measurement devices, gooseneck faucets, sanitary adapters & sight gauges. Micro tubing components – in 3mm, 6mm, 10mm &12mm ID – are also available.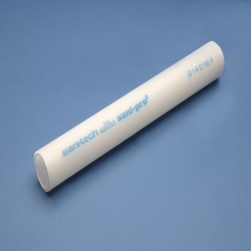 Download Brochure
High Purity Piping
Sani-Tech® high-purity piping systems are easier to install and maintain than stainless steel systems. They are designed to fully integrate with other Sani-Tech® products.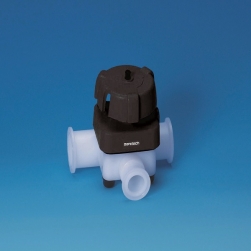 Sani-Tech Valves
Sani-Tech® high performance PVDF & polypropylene valves used for ultra pure water & chemical applications. Sizes ranging from 3/4" to 3" & offered in a variety of actuation styles and configurations.